Let
'

s get to know each other
Our history is your story. A journey through sex and time. Of heroes and heretics, lovers and fighters.
Over 100 years ago, we created the world's first lube. A lot has happened since then.
1904
K-Y is born in NYC
Like so many colorful stories, ours starts in New York City, though at the time, you might have had to bribe your doctor to take us home.
1940
Sexuality gets the Hollywood treatment
Cinema takes the pin-up girl to the mainstream. Although it viewed women from a biased male POV, film boldly glorified female sexuality to challenge long-held social values.
1960
The thrill of the pill
The FDA approves the pill, granting women reproductive freedom. Combine this with the Feminist Movement and, you have yourself a full-blown sexual revolution.
1970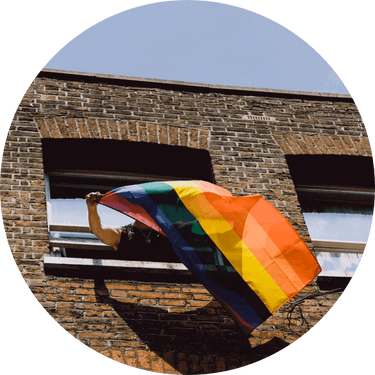 Pride takes stride
The world's first Gay Pride Celebration takes over Greenwich Village, marking a year since Stonewall and over a decade of brave sociopolitical rebellion. Hell yes.
1973
The first male centerfold
Well, hello there. Playgirl hits the scene. It features the media's first image of a sexualized male, alongside features written by women, for women.
1980
K-Y becomes a bedroom staple
We finally get the green light to sell our lubes in stores across North America. We go on to become synonymous with sex and an icon of the era.
1992
Sexuality pops
Pop music and culture push an unapologetic perspective of sexuality as power. Madonna's book 'Sex' features images of LGBTQ+ sex, S&M, and unfiltered female sexuality. And shocks the world.
1997
K-Y makes a splash
It took just shy of two Millennia for the world to see their first lube ad. Our inaugural campaign was beyond words.
2009
Sex gets smart
The information age makes sex more diverse, accessible, and anonymous. Apps put the power to play in the hands of everybody with Grindr leading the charge.
2020
The revolution continues online
The sexual revolution has a new stomping ground: the internet. Gender's non-binary, sexuality is fluid, kinks are celebrated, and sex? Well, it's whatever you want it to be. More inclusive. More diverse. More exploring. Way more fun.